Pucco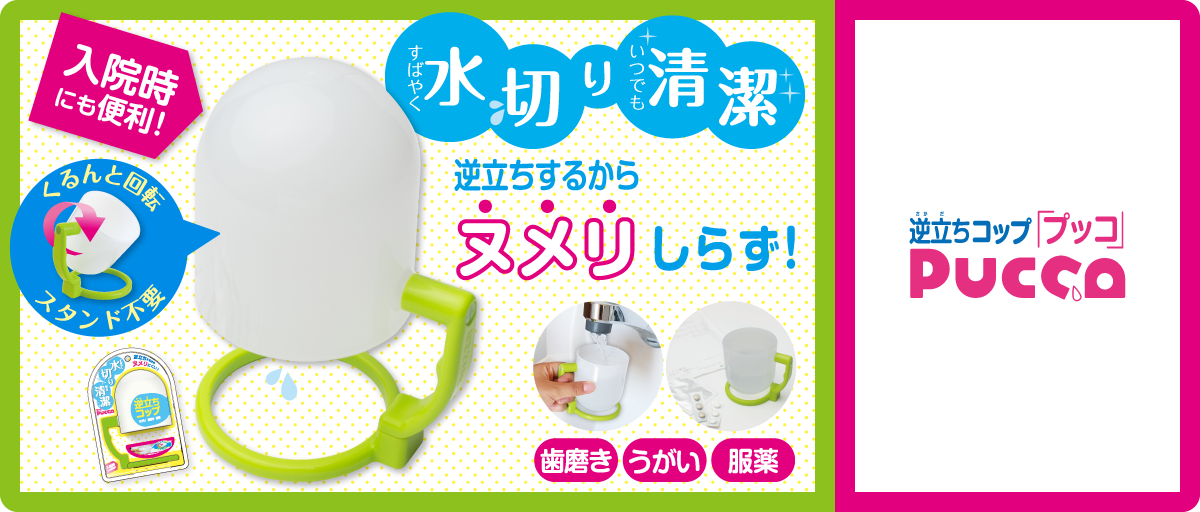 Upside down cup – Pucco!
For brushing your teeth, gargling, and having medicine.
New type of cup – flip, flip, flip!
After using, just flip the cup upside down!
The water inside the cup will fall of naturally.
We recommend this cup in hospitals where hygiene is very important.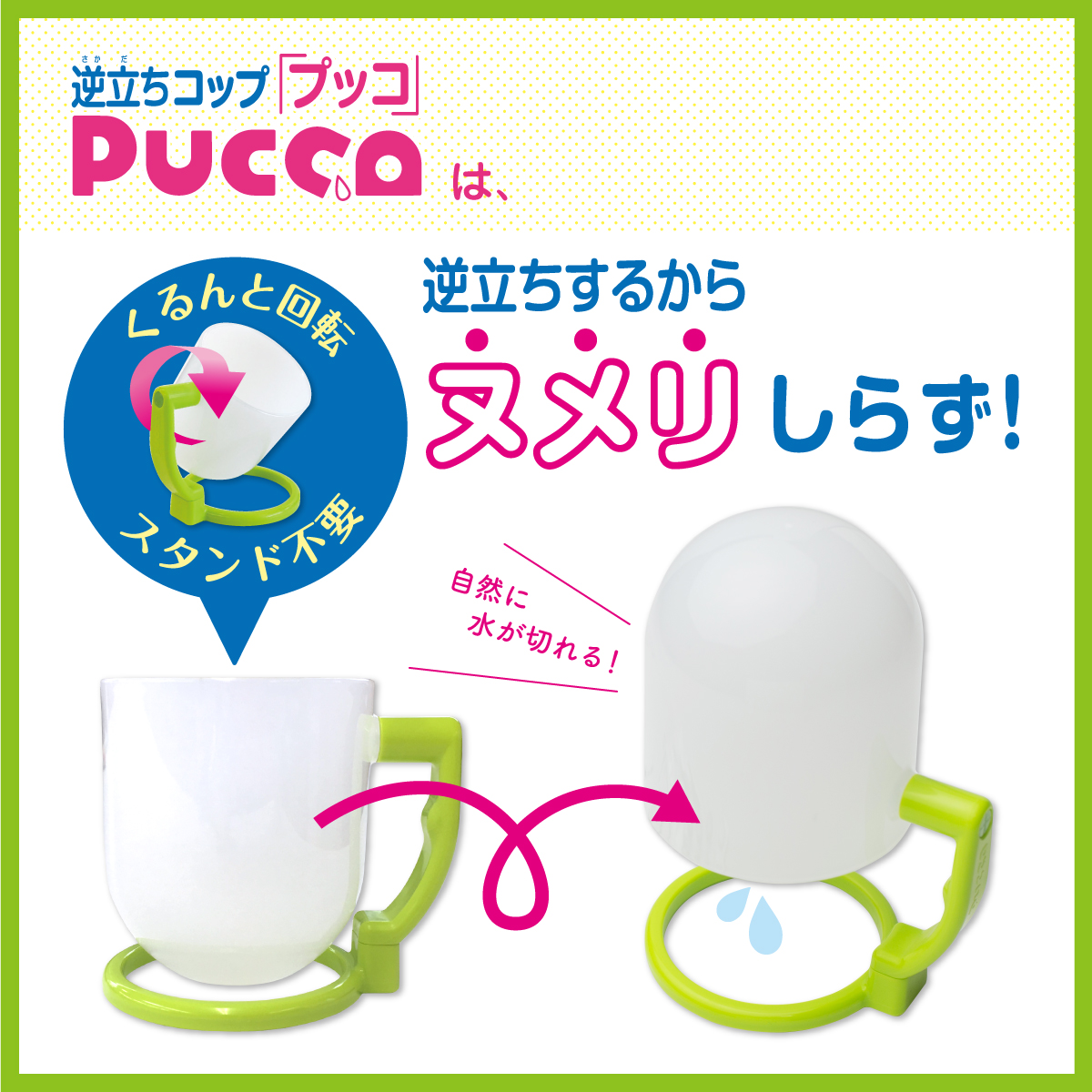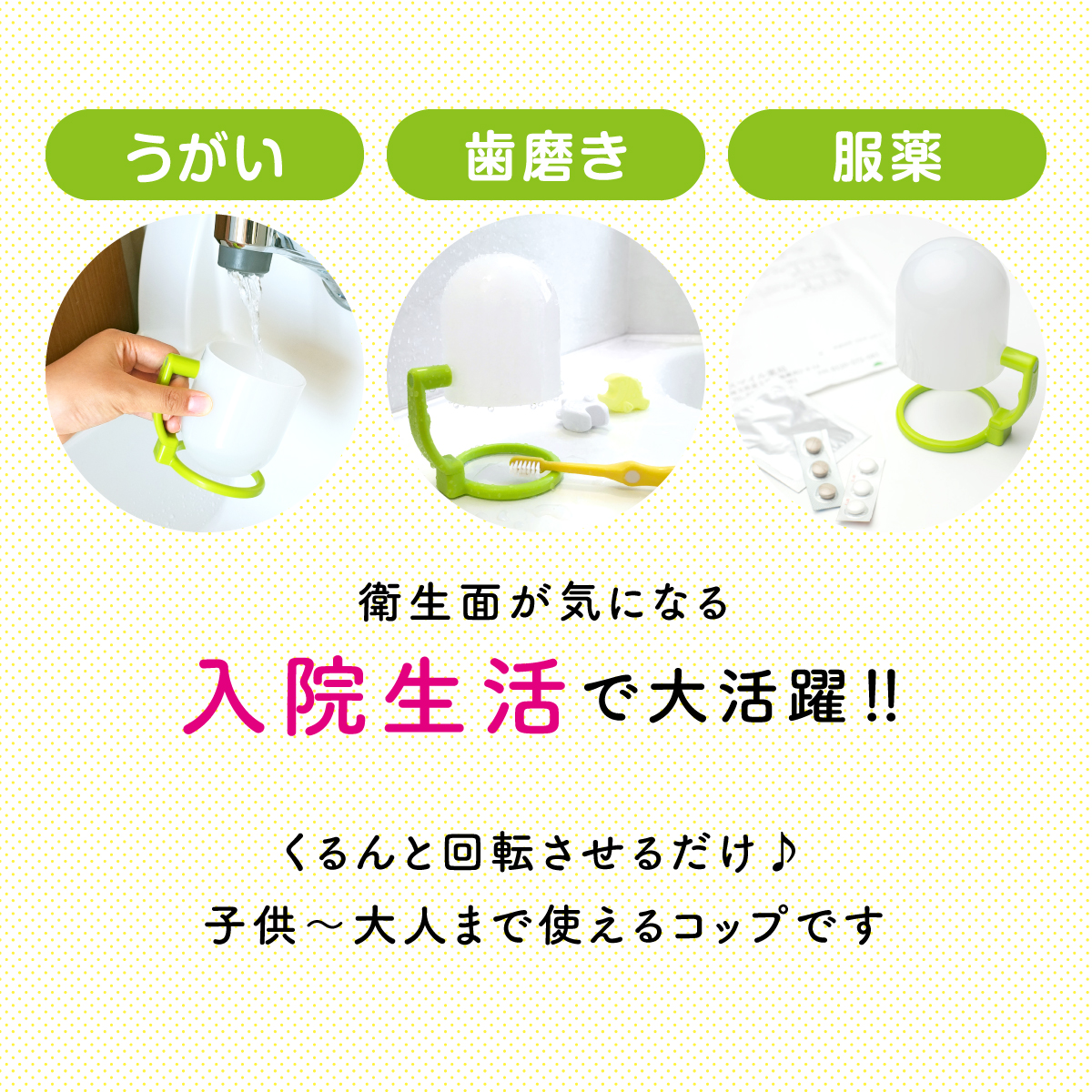 Variation
Product
[Product] Pucco
[Retail price] 680JPY
[Material] Cup – Polypropylene / Handle, stand – ABS
Heat-resistant temperature] 80 ° C
[Origin of country] Korea
Cautions
When using the cup for the first time, please wash the cup thoroughly with dishwashing detergent.
Check for deformation or damage before use.
Please do not put the product in the refrigerator or freezer.
Please do not use the product in the microwave, open flames, ovens, and grills.
Please do not use the product in a dishwasher or dryer.
Do not wash the cup with abrasive sponges, metal scrubs, cleansers, etc. that may damage the surface of the cup.
Do not store the cup in direct sunlight or in high temperatures.
Please do not use the cup if it is broken.
Please watch your children as they use the product.
Do not use the product for any other purposes other than its intended use.
Please be informed that the specifications and package design may change without notice.