OEM
Bitatto is a perfect promotional item to satisfy customers!
Now it is available to add printing your logo or character on Bitatto!
Round type is also available only for OEM supply.
Select Type & Color
Bitatto Plus (3 colors)
Grey, Violet, Green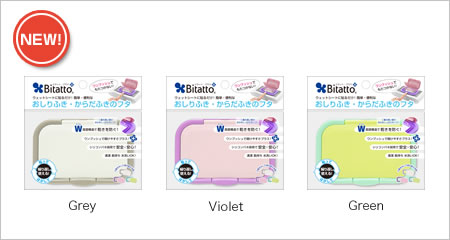 Regular size of Bitatto (6 colors)
White, Light Blue, Pink, Muscat, Strawberry, Chocolate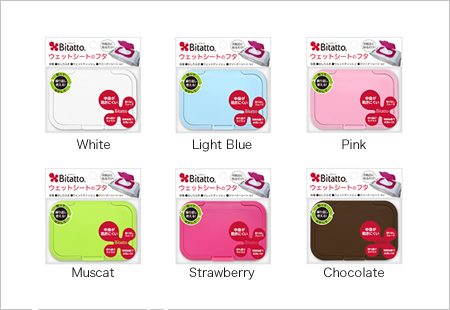 Round type of Bitatto (5 colors)
Pop Red, Black, Pink Pearl, Mint Green, Muscat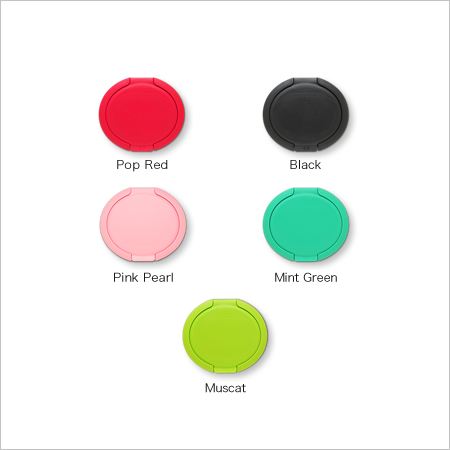 Mini size of Bitatto (5 colors)
White, Mint Green, Cherry Pink, Pop Red, Black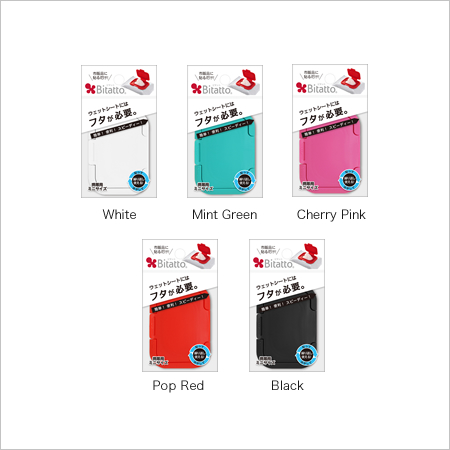 MOQ
Minimum order quantity is subject to type of Bitatto.
Please feel free to contact us to clarify it.
OEM Process

Step 1. Inquiry
We receive inquires by e-mail, fax or call.
Minimum order quantity (MOQ) and price are subject to type of Bitatto and a method of purpose for goods whether it's for sales in market or as a gift.

Step 2. Quotation
It is including the specification of goods, Minimum order quantity (MOQ), trade term, payment term, shipping method, etc.

Step 3. Order
We require an official purchase order (PO) from you to get confirmed order contents.
When we receive your official PO, we will issue an invoice which is mentioning estimated time of departure (ETD),
banking information. We will use this invoice when we ship out your order.

Step 4. Design adjustment
We require your final design data to adjust design on Bitatto,
we will request you to confirm the final design.

Step 5. Confirm design
We will demonstrate printed Bitatto with your final design to get confirmed.
In this process, we will provide a picture of finished goods or send them directly to your office depending on the printing.

Step 6. Confirm Payment
We require 100% payment before shipment without exception for the first time.

Step 7. Shipping out
We will arrange shipment according to your request and shipping out accordingly.

Step 8. Feedback
Your feedback is important for us to improve better quality and service.