Okuchi Lemon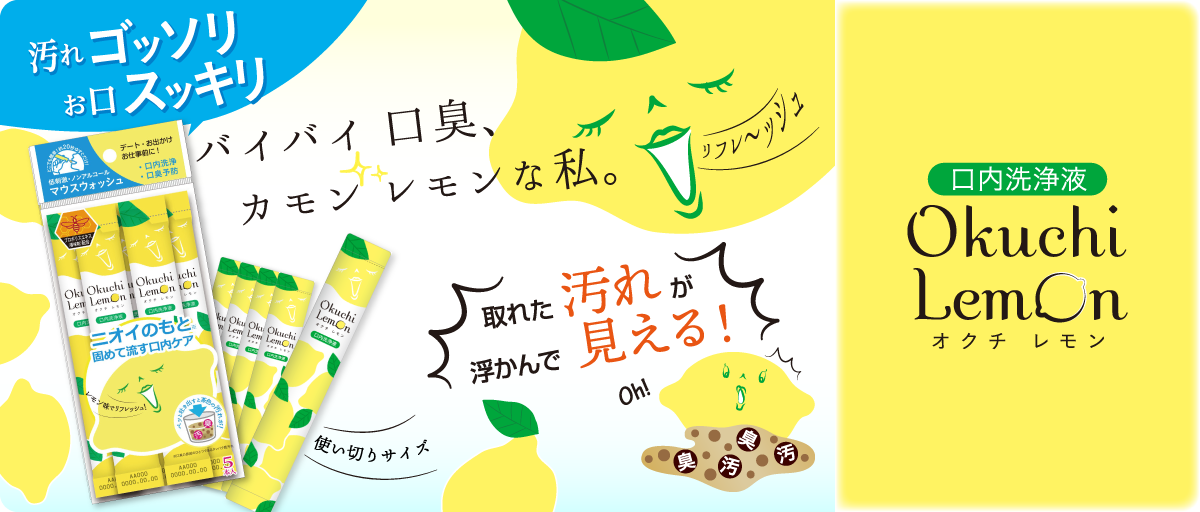 What is Okuchi Lemon?
Okuchi means [mouth] in Japanese.
Okuchi Lemon is an oral cleansing liquid that removes any dirt or any leftover substances and solidifies them. It also cleans proteins, one of the causes of bad breath.
*The amount of dirt depends on the condition of the mouth.
Features
You can use it anywhere you want.
Okuchi Lemon is so slim that you can carry it in your bags, pouches, and pockets!
You do not need to carry heavy mouthwash bottles.
For mouth care after eating.
For people who does not have time to brush teeth.
For daily dental care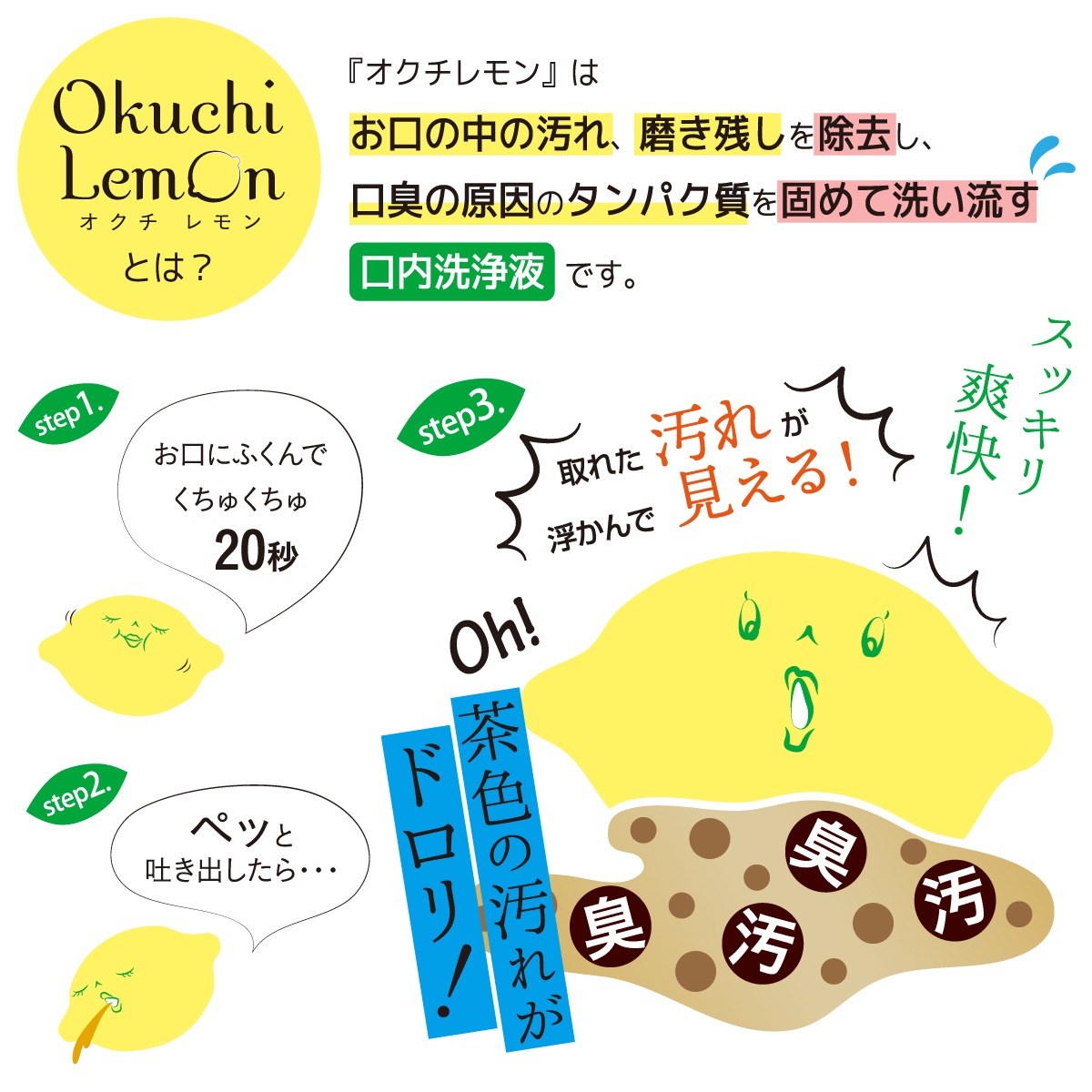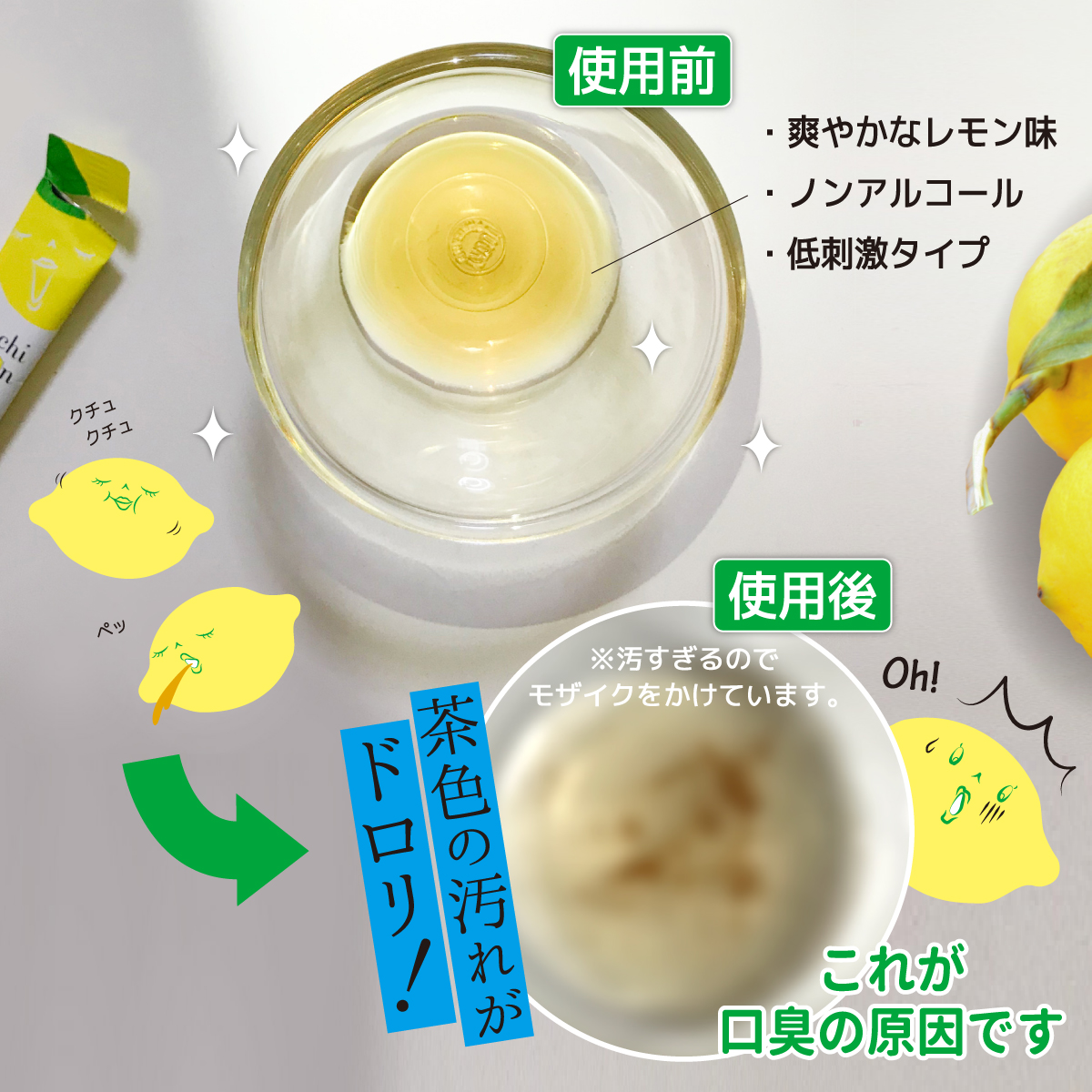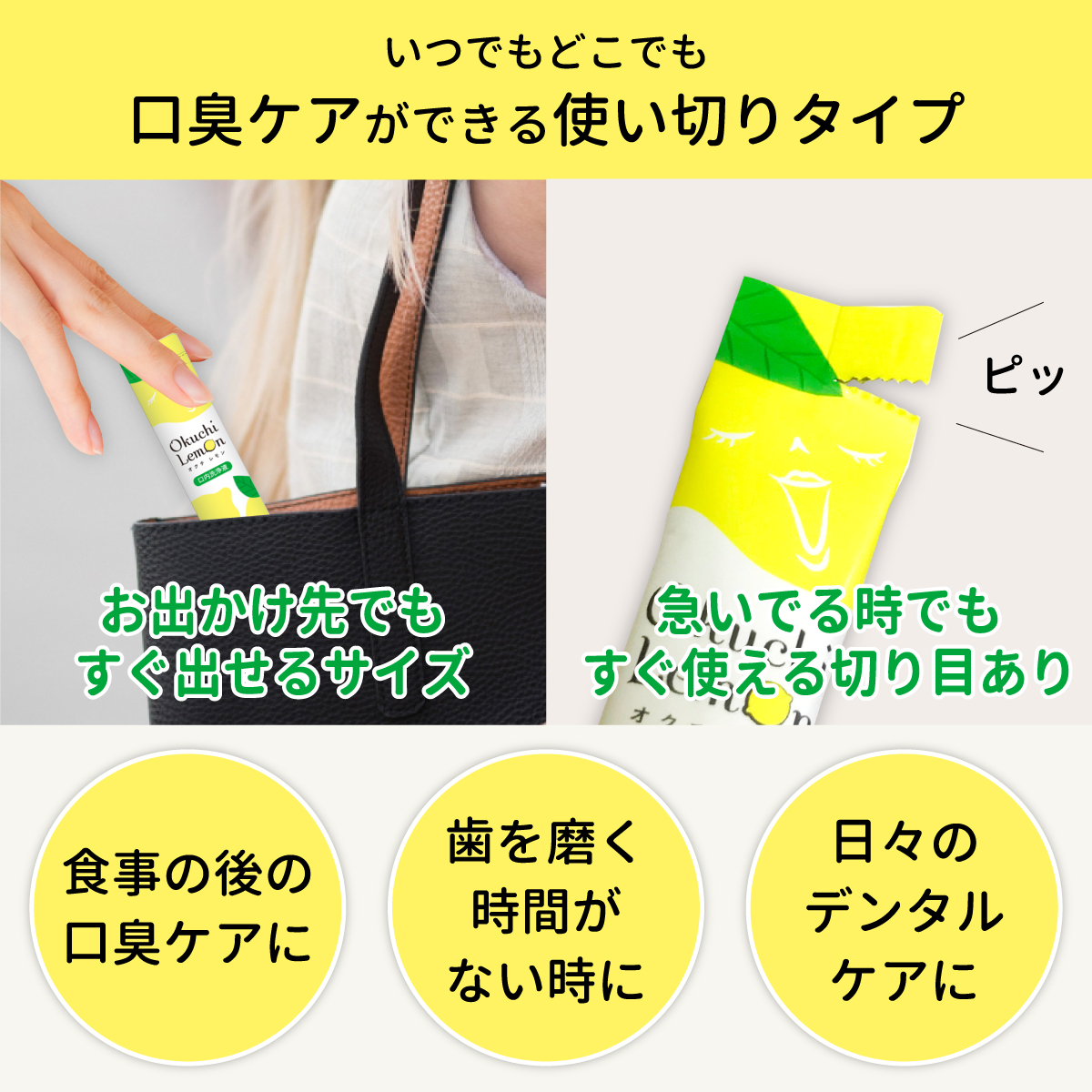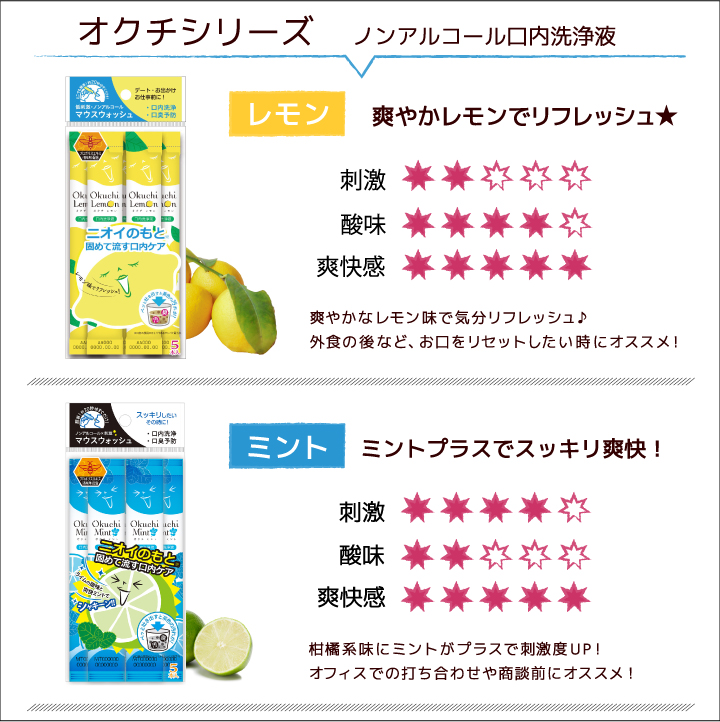 Directions
1. Put Okuchi Lemon into your mouth and gargle for 20 seconds.
2. Spit the liquid out.
3. I can see the brown dirt with my eyes!
*Please be informed that the liquid may pop out of the package if you put too much pressure on the package when opening.
Variation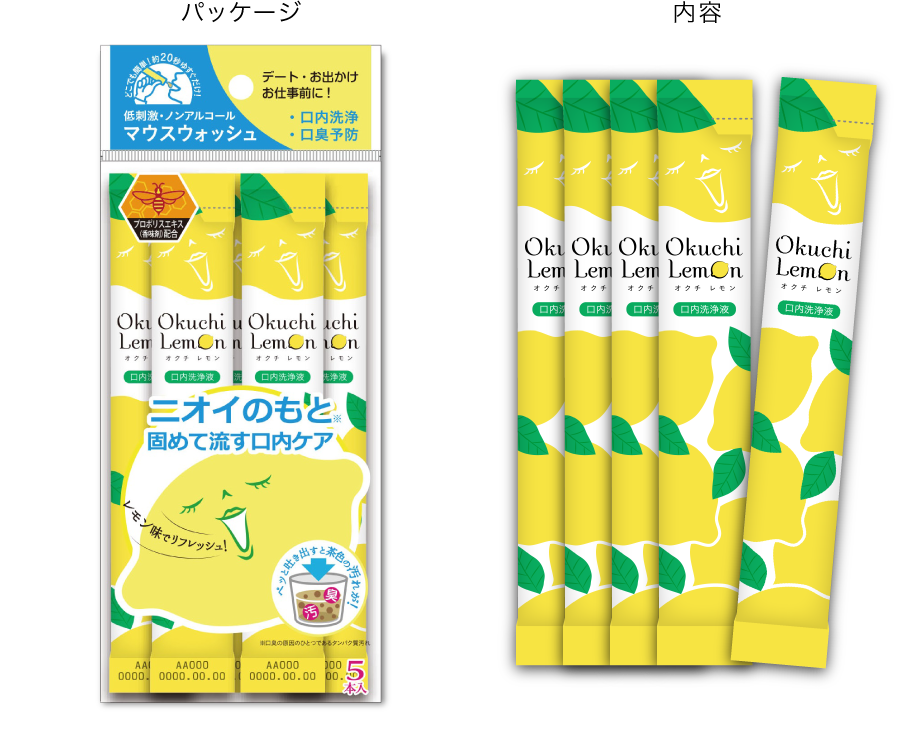 Product
[Product] Okuchi Lemon
[Retail price] 220JPY
[Contents] 11ml x 5pcs
[Ingredients] Water, glycerol, allantoin, acetic acid, xylitol, sodium acetate, Sodium benzoate, Chinese leaf extract, malic acid, menthol, perfume, propolis extract, chitosan, saccharin Na, lemon peel, caramel
[Product size] Approximately W19×D10×H147mm / 12.5g
[Package Size] Approximately W80×D18×H185mm / Approximately 64g
[Origin of country] Korea
[Manufacturer] Star Design Co., Ltd.
Cautions
Please do not drink.
Use the product according to usage and capacity.
If you experience any abnormalities in your mouth or allergies such as rash, asthma, or other symptoms, please stop using them and consult with your doctor.
Please keep out of reach of infants or children.