Clip Monster Animal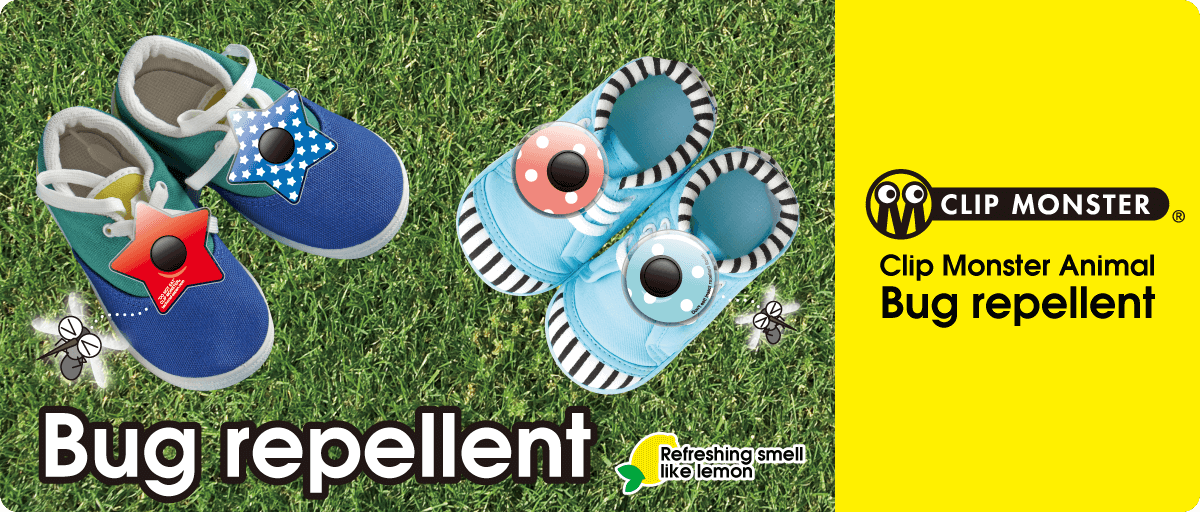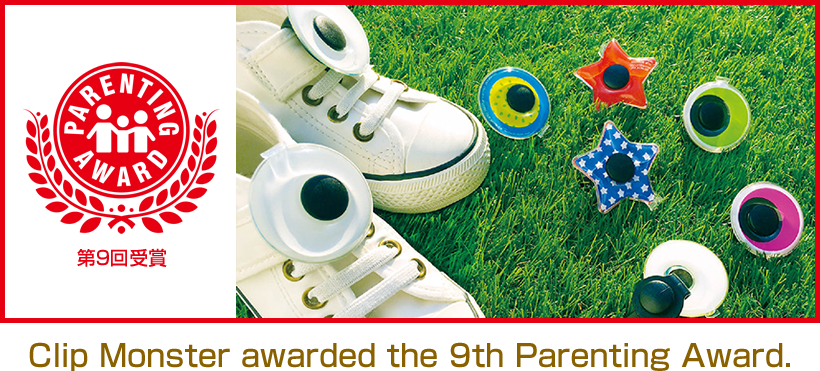 Parenting award is an award that recognize trends (People, Objects , and Things) related to parenting. This award is mainly choosing by childcare magazine media and providing reliable and timely information.
We inform you that Clip Monster has won the things section of the 9th Parenting Award.
New style of Insect repellent with Clip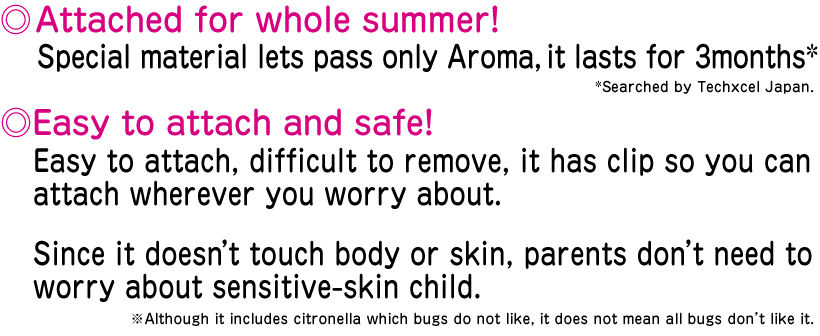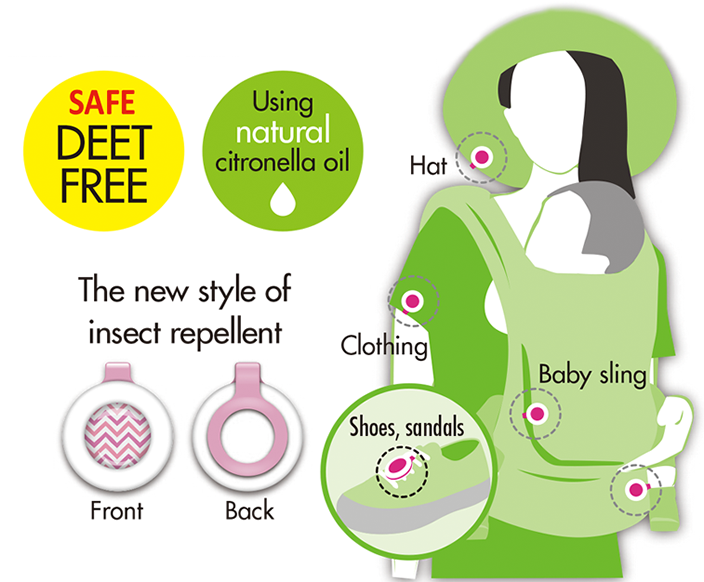 Reversible
Front and back are different colors!
You may choose the color you want.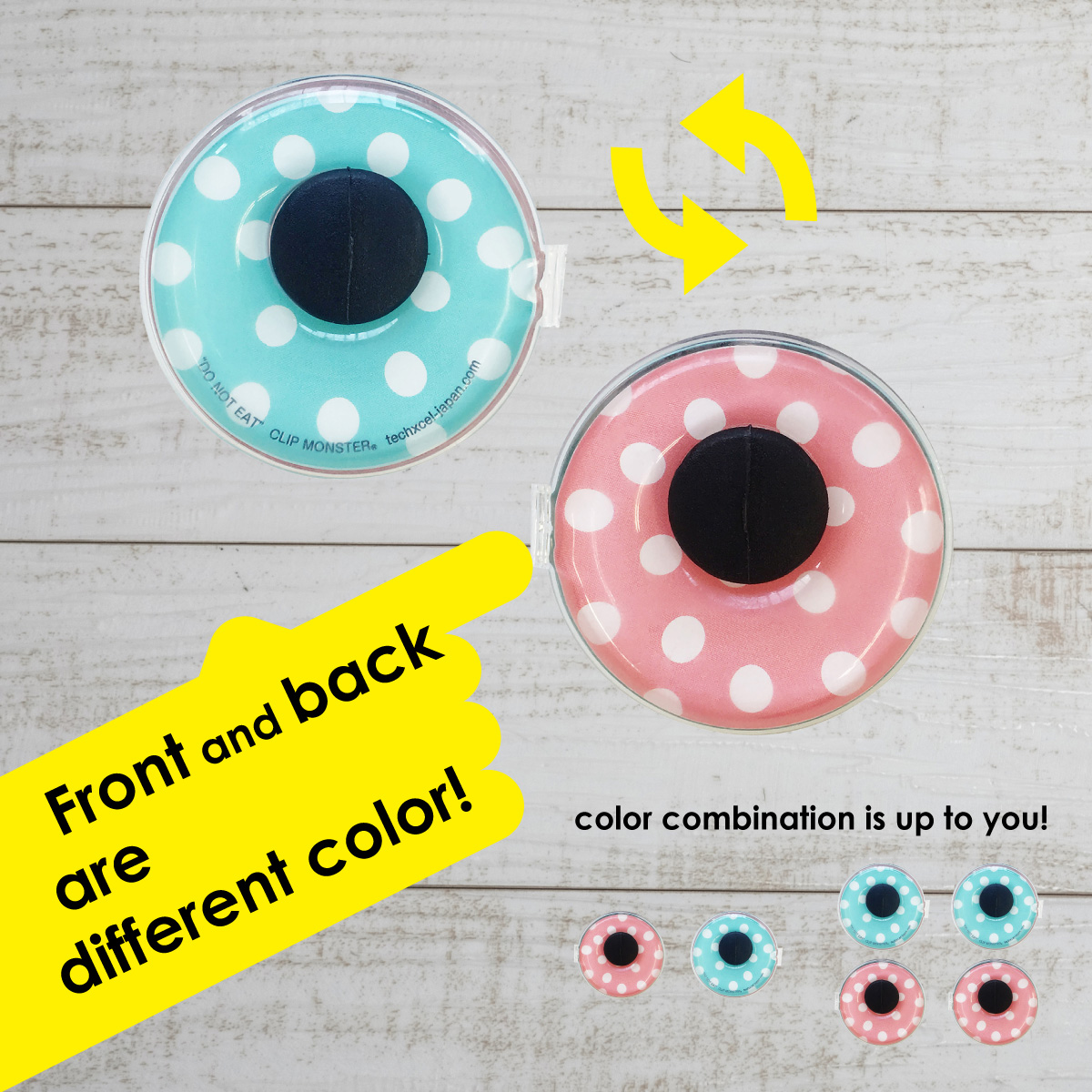 Characteristics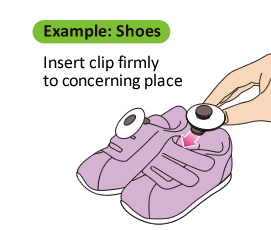 1
Aroma components last for about 3 months.
*Usable time could be shorter depending on usage and conditions of the product.
2
Easy to clip! Clip it anywhere you want.
3
Natural citronella oil is used.
Clip Monster is very safe since you don't have spray it or spread it on your skin.
Itemimage

Note:The design of the photo has been sold in the past.
Variation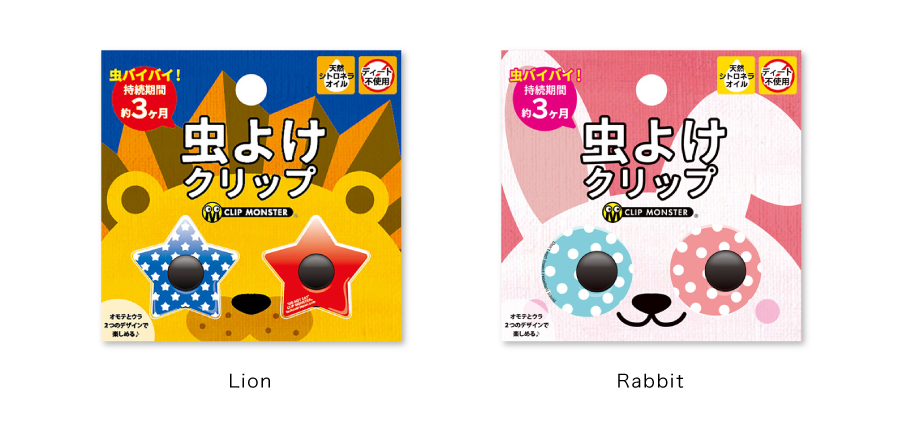 Product
[Product name] Clip Monster Animal
[Retail price] 890YEN
[Material]PP (clip), TPU (liquid)
[Ingredient]Citronella oil,paraffin oil
[Product size]W45×D18×H45 mm
[Package Size]W120×D19×H160 mm
[Origin of country]Korea
※ Package design are subject to change without notice.
Cautions
Note:This product contains citronella smell in which bugs hate, however, not all the bugs hate the citronella smell.
Please keep an eye on your children so they do not touch or lick the product.
If you accidentally put the product in your mouth, rinse well with water, or consult your doctor.
People with weak skin or allergies should avoid using the product. If you have any problems after using the product, stop using it immediately and consult with your doctor.
Product may not work properly when in windy place.
Do not use the product for any other purposes other than bug repellent.
Please do not scratch, throw, or poke the product with a sharp object since it may cause oil leakage.
Even if the product gets wet, it will not lose its fragrance. However, avoid putting the product into water or avoid washing it.
Please note that the clip may leave a trace on the clipped part.
Please note that we are not responsible for any accidents, injuries, damage, or damage that may arise from the use of this product.
When the product is not in use, please store the product in a plastic/zipper bag and seal it properly.
The duration of the fragrance is about 3 months, but it may depend on the usage.
Keep out of reach of children.
Avoid fire or direct sunlight and store it in a cool place.
Please note that the design and specification of the product may be changed without notice.