TUYAKO Shiny Foot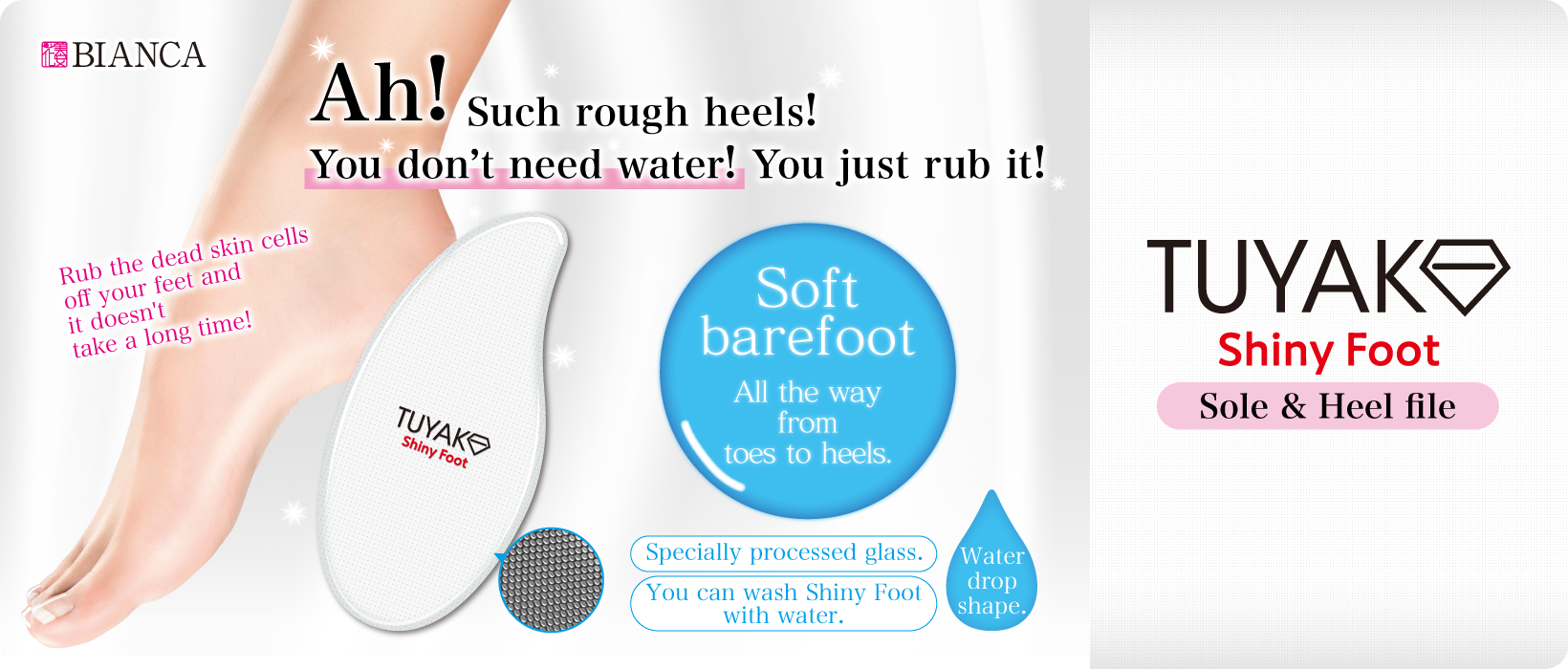 ---

A feeling close to polishing rather than scraping.

This special water drop shape removes only the hard dead skin cells.

Tuyako Shiny Foot can be washed with water. After using, you just need to wash the product with water and let it dry.
What is Shiny Foot?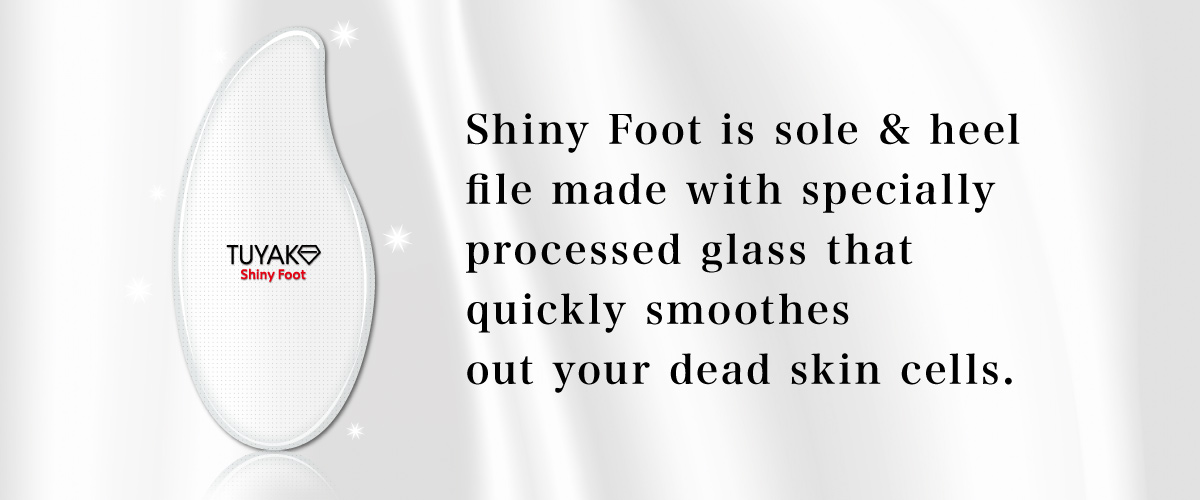 Shiny Foot is sole & heel file made with specially processed glass that quickly smoothes out your dead skin cells.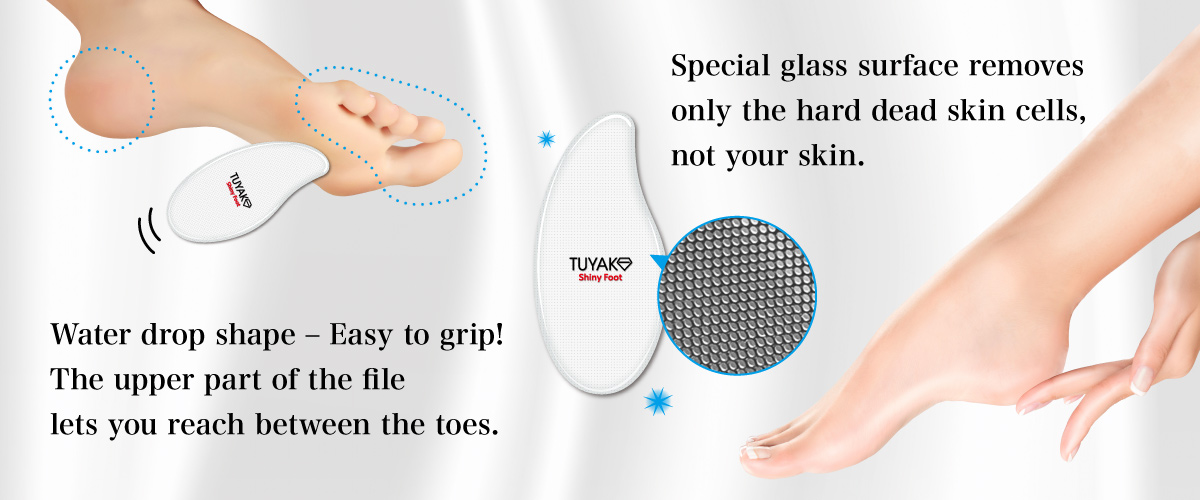 Water drop shape – Easy to grip!

The upper part of the file lets you reach between the toes.

Special glass surface removes only the hard dead skin cells, not your skin.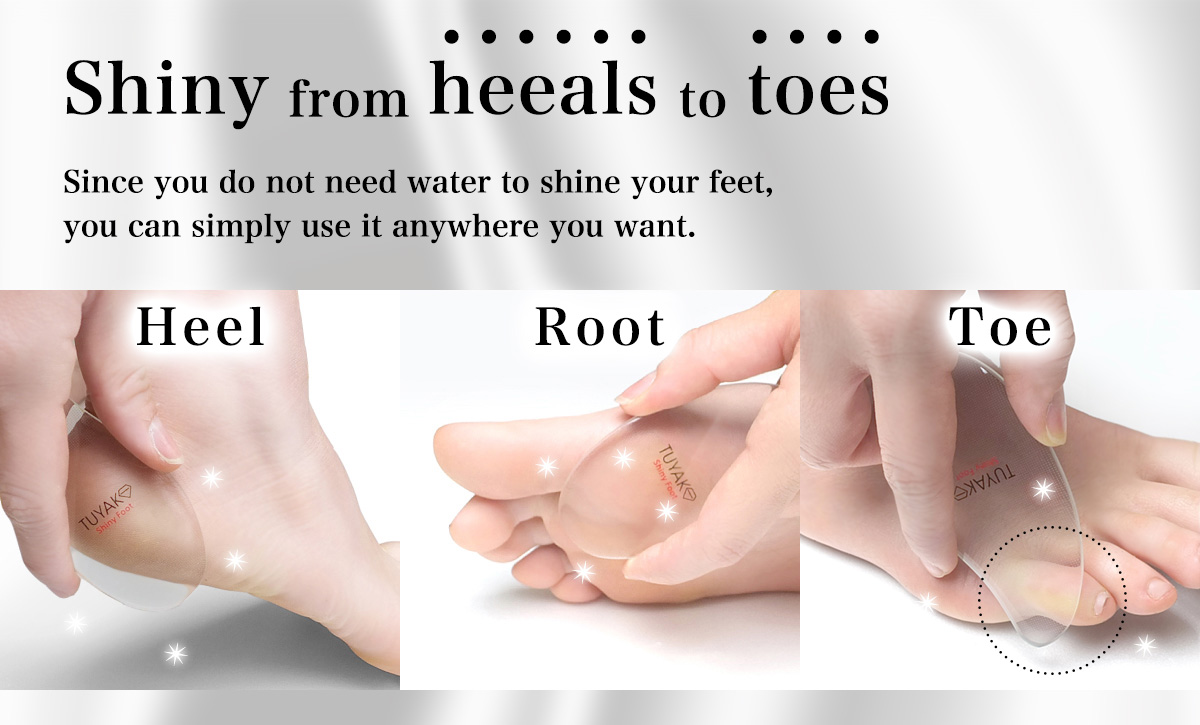 Shiny from heels to toes
Since you do not need water to shine your feet, you can simply use it anywhere you want.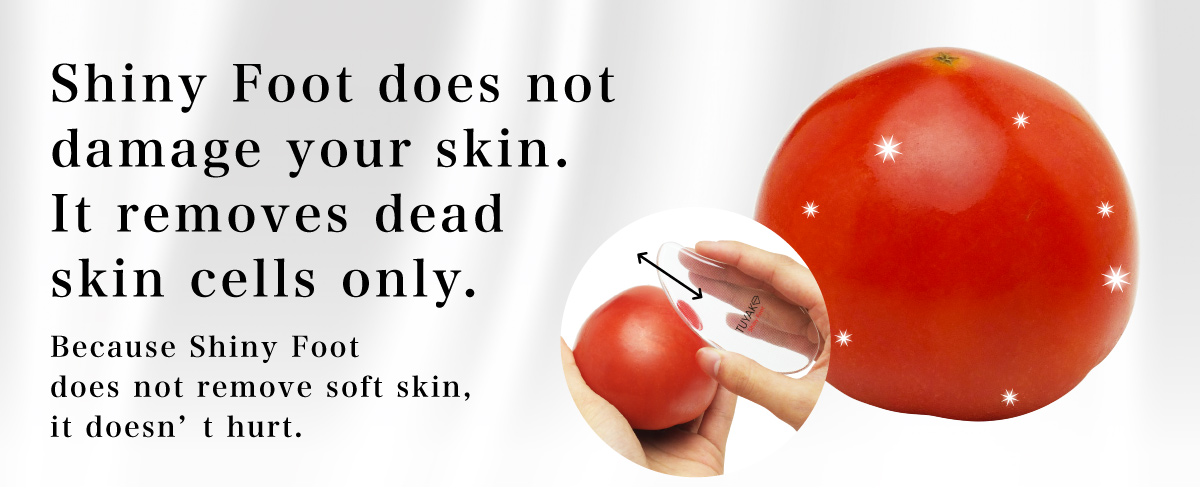 Shiny Foot does not damage your skin. It removes dead skin cells only. Because Shiny Foot does not remove soft skin, it doesn't hurt.
How to use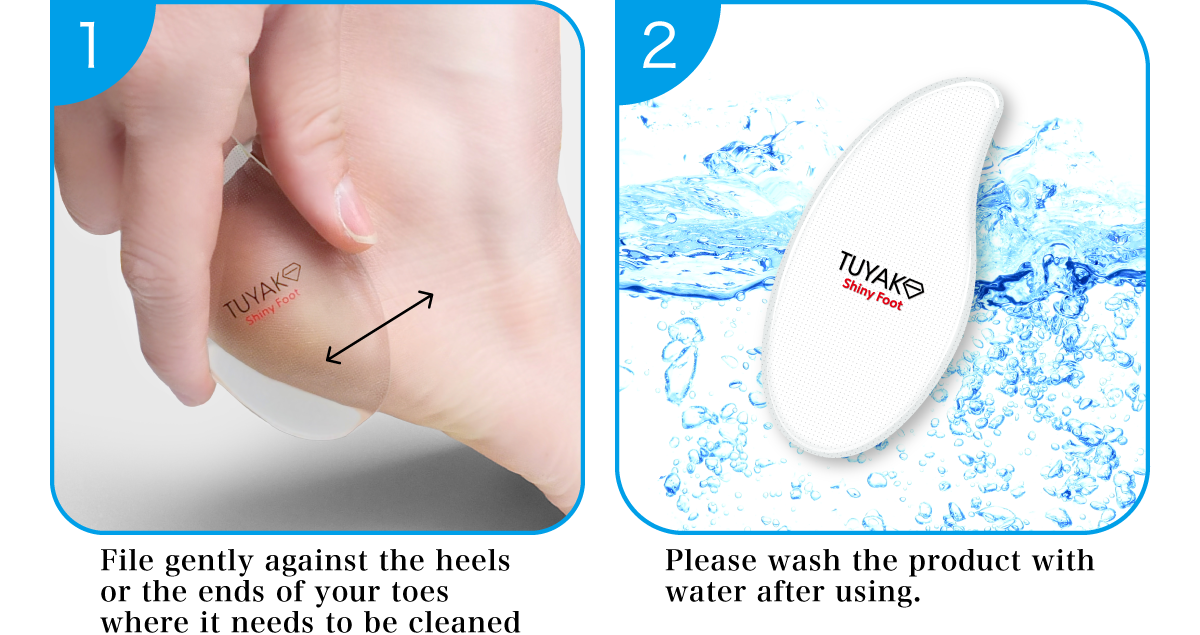 Please soothe your skin with a moisturizing cream after using the product.
Unevenness may appear depending on the condition of the skin of your heels.
While using the product, please remove and clean the dead skin cell posder.
Are you bothered with the white powder that fell off from your feet?
Please put on moisture cream on your feet before using the product. Dead skin cells and powders will fall off like eraser rubbish.
Variation
Product
[Product] Tuyako Shiny Foot
[Retail price] 1980YEN
[Material] Specially processed glass, Epoxy resin (Main body) / Polyurethane (Case)
[Product size] W43×D4×H90 mm / Weight: approximately 23g
[Package size] W103xD7xH191 mm / Weight: approximately 34g
[Origin of country] Korea
Notes
Do not bend the product or apply strong force, as this may cause damage. Also, when using the product in the bathroom, be careful not to drop the product as it may be broken. If it is damaged, please stop using the product immediately.
Please do not use the product for any other purposes other than feet care.
Please be careful not to damage your skin.
Do not use the product if your skin/feet are in a bad shape.
Even though this product is made with glass and can be used repeatedly for a long time, we recommend you to buy a new product if you feel that the product does not clean and work properly even after product is washed with water.
Do not use the product for infants and young children.
Please wash the product after use and keep it in its case.
Keep out of reach of infants and children.
Avoid heat and humidity.
Please be informed that we are not responsible for any injuries or harms caused by this product.
Please be informed that the design and specifications of this product may be changed without notice.