Smell Attack!!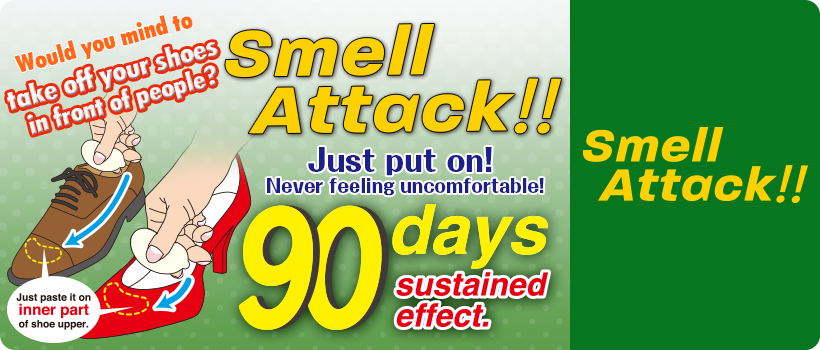 Just paste and wear! Prevent smell and propagation of fungus!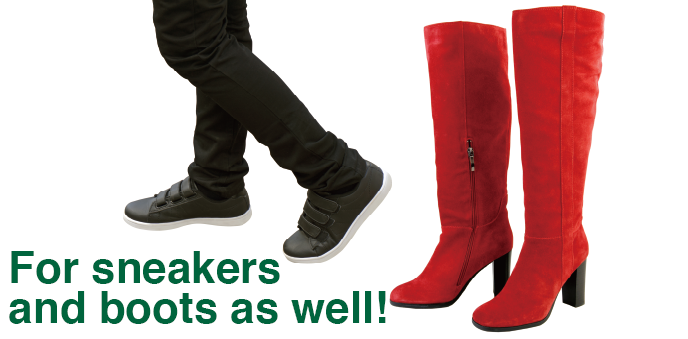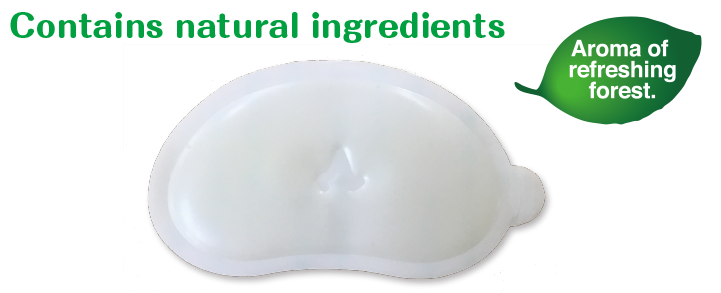 Effect lasts for about 90 days!
It's a sticker type and you can just paste and leave it to the inner part of shoe upper, easy apply
It will improve smell and fungus from the things it self!

prevention! Antibacterial
Component does not touch the skin directly.
removal smell.
How to use "Smell Attack"

Please check the position (

inside part

of the shoe upper) where you put on this product by test wearing.
Once the position is decided, please peel off the film on the front side of this product and the paper on the back side.

Inside part

of shoe upper, please paste this product.
※Please do not paste to the bottom of shoes. The main contents may be broken and liquid of inside, it may leak.
※If the product is difficult to peel off, it will be easier to peel off if hot air of the dryer is applied.
Variation
Ladies
Men's
Product
[Product name] Smell Attack!
[Retail Price] ¥ 907
[Material] Body – polyurethane, PET
Ingredients: patchouli oil, fenugreek extract, thyme oil, eucalyptus oil, ethanol, Repponentol
[Item Size] [Men's] W 61.6 × D 2 × H 36.3 mm · Weight 2.7 g (per sheet) / [Ladies ] W 59.6 × D 2 × H 30.3 mm · Weight 2.2 g (per sheet)
[Packaged Size] W 86 x D 20 x H 162 mm / Weight Men's 17.9 g, Ladies 16.5 g
[Origin of country] Korea
[Release Date] 2017.9.1