Bitatto it!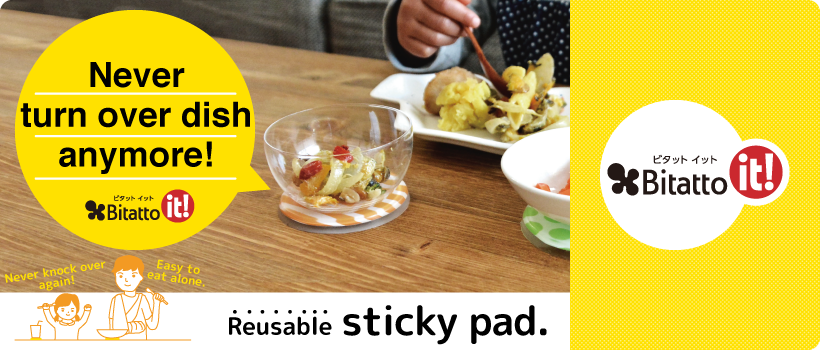 Secure your usual dishes with Bitatto it!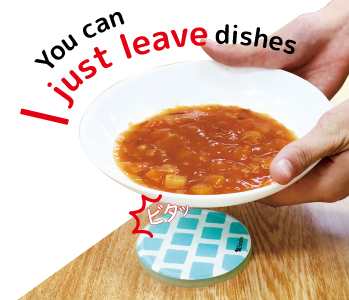 simply place your child's food on "Bitatto it" and the dishes are completely secure.
Strong stickiness but never remain mark.
Strong stickiness and no remain mark, you can use many time as reusable.
Special gel of soft material will never scratch your favorite dishes.
It's washable and always sanitary
Wash with water and allow to dry naturally when the adhesion become weak.
After natural drying, stickiness will recover! you can use many times as reusable.
Purpose for Children's behavior, nursing, pet feeding.
"Child's inadvertent" "small inconvenience" you can solved it!

Variation
Product
[Retail Price] JPY698
[Material] Polyurethane (heat resistance 90℃. / cold tolerance -20℃.)
[Item Size] Diameter 74 mm × thickness 7 mm / weight 35 g
[Packaged Size] W90×D17×H122mm/weight 47g
[Origin of country] Korea
[Release Date] 2017.3