Bitatto HOLDERS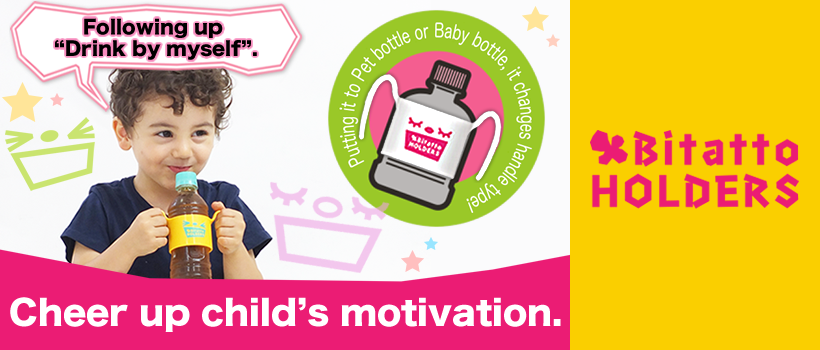 Following up "Drink by myself"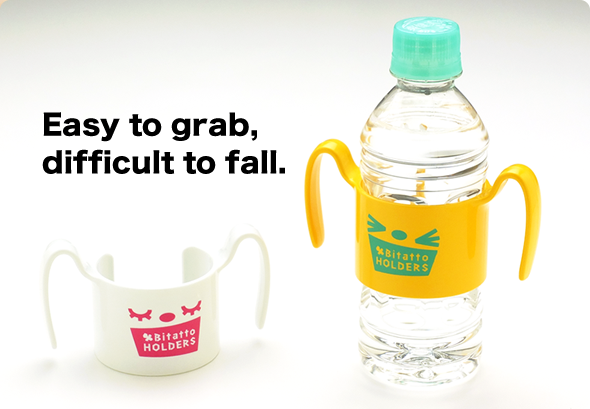 ※Do not use for those bottle which might break such as soft pet bottle or pottery, or grass.
How to use
Grab tightly pet bottle or baby bottle, push and set Bitatto holders' opening part.
Be careful during set or remove due to slip.
Product
[Product name] Bitatto HOLDERS
[Retail Price] ¥580
[Material Description] ABS
[Heat proof temperature] 100°C
(Disinfection available by chemical cleaning. scald and microwave unavailable.)
[Item Size] W110×D57×H60mm/Weight:28.2g
[Packaged Size] W140×D60×H175mm/Weight:37.2g
[Origin of country] Korea
※ Package design are subject to change without notice.